Equipped with a scraping post, which is convenient for cats to grind their paws.
Adopt anti-toppling design with five supporting points at the base, which is stable and will not harm the cat.
Using the high-quality natural sisal rope and P2 particle board, sturdy and durable.
Suitable for your cat friends to scratch, climb, frolic and nap.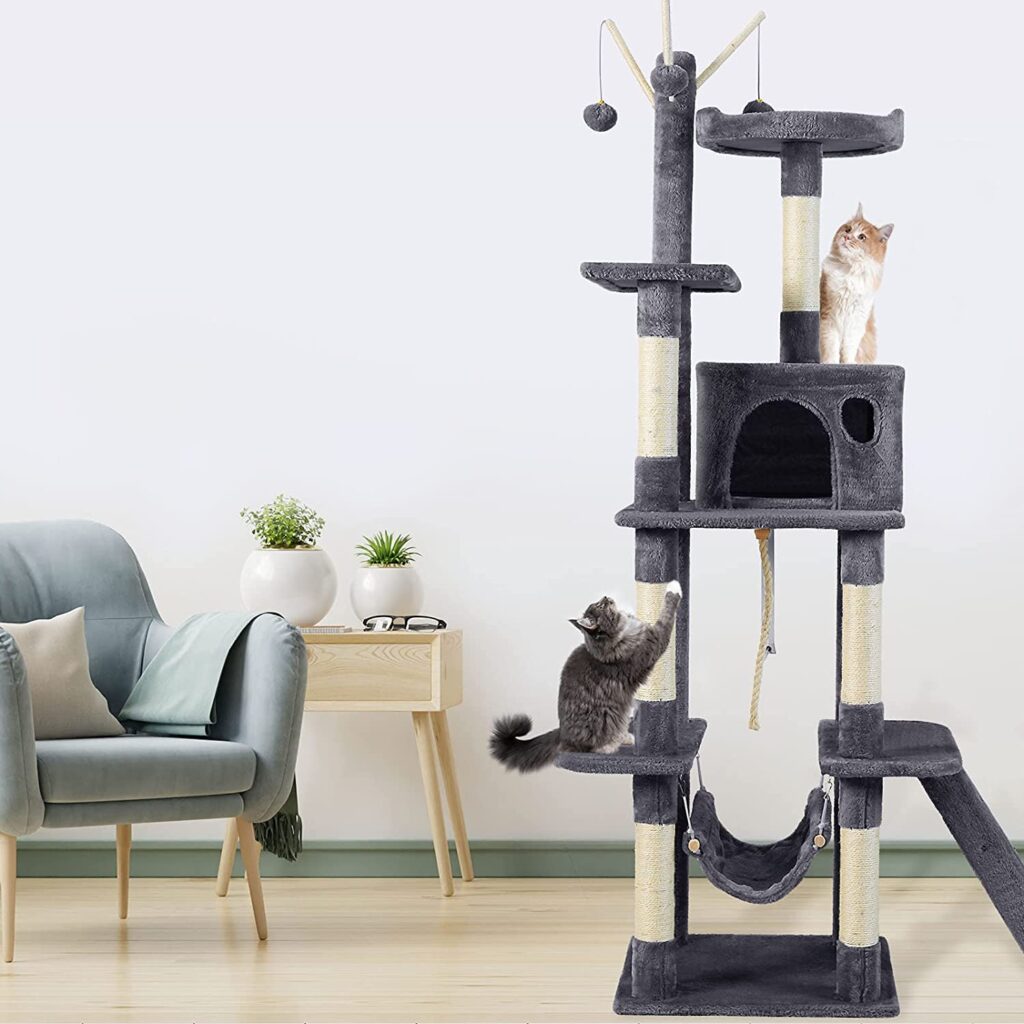 Cats can enjoy the warm sunshine on their favorite bed and gently rub their round belly.
Claw to her heart's content!
Cats can sharpen their claws on any one of the 6 scratching posts, giving them a healthy outlet for their scratching instincts.
Enjoy her private moments!
This cat tree has all your kitty's needs covered by providing cozy spots to relax in, hideouts to retreat to at their leisure.
The circular shape is the perfect fit for them to curl up in. Cats can settle in for an extended sleeping session or easily play with the toys on the top.
Frequently Asked Questions
If you do not see the instructions you are looking for or need further assistance, please contact our customer service:support@CatRomance.com.