Reasons for the establishment of charity aid projects
Two years ago, shortly after JOYO was founded, we received a mail telling a touching tale about Elena and her beloved cat Leo. The writer Elena accidentally saw Leo's photo on an animal rescue website, learning that Leo was once abandoned with his deceased mother in the trash can. She felt much love and pity for the pathetic little boy and decided to adopt him.
As there was a long distance between them, Elena took a 24-hour train a 5-hour bus ride before finally meeting the poor Leo in the rescue center. Elena brought Leo back to their home. Under her loving care and nurturing, Leo grew up day by day.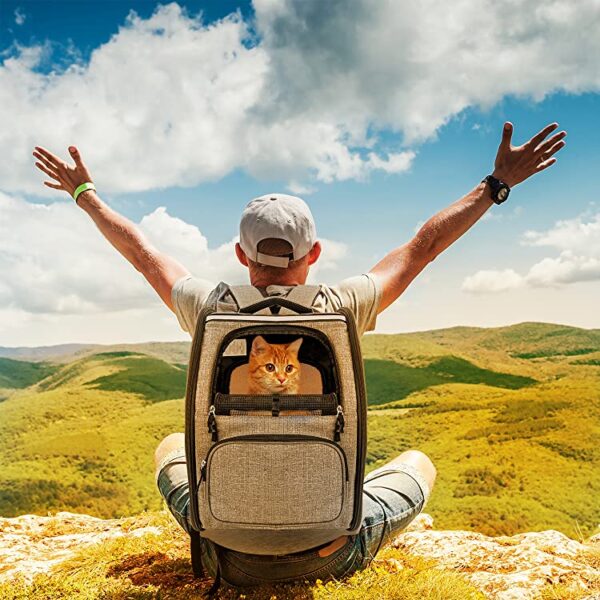 So far, Leo was finally able to stay by the window happily and do what he wanted to do! Moreover, Elena also adopted another kitty Bella that lacks a tail six months ago. The JOYO Cat Window Perch Perch also allowed ​Bella, who has a weak sense of balance, to bravely take the first step to stand highly and enjoy the beautiful scenery.
As the JOYO Cat Window Perch design team, we were deeply moved and encouraged by such a mail. It may be easy to make our feline friends happy, but harder for them to regain happiness, especially after suffering pain. JOYO firmly believes that challenging things are more valuable and incentive to our progress. This letter gave JOYO, which just started a career, great encouragement. It also made JOYO more firm and clear in the future direction, that is, to help cats realize their dreams, protecting their happiness. Just like what our slogan wants to convey, "Pet's JOYO, Pet's Joy".
This is why we set up the charity aid project. We will donate 0.2% of each order to the animal rescue agency. I hope that every act of kindness of us can save one stray cat in the world.