CatRomance anti-escape cat harness and leash set
CatRomance Cat Harness features double security designs- Magic Tapes and Back Buckles, which can prevent your cats from slipping out, never worry about your cat getting lost during outdoor adventures.

Free shipping

30-day return guaranty
Free install guide

24-hour custom service
No harness is ever 100% escape-proof! If it's the first time for your cats to wear this kind of cat harness, we recommend that you can introduce the harness to the cat indoors firstly then making them go outside. Always pay attention to your cat!
Warm Tips:
Please measure your pet carefully and refer to the size chart before ordering.
The harness should be snug, but not too tight. As a general rule, you should be able to fit a finger or two ( but not more than that) under the harness.
Once you've selected the right harness, please begin to train your cat to join you on all sorts of outdoor adventures. A little patience and some treats are key to helping your feline friend join the ranks of Adventure Cats.
The magic tapes and back buckles for secure closure to stop your cat slip out.
Unique "A-star" patterns with a wide range of sizes and colors to suit your pet's personality.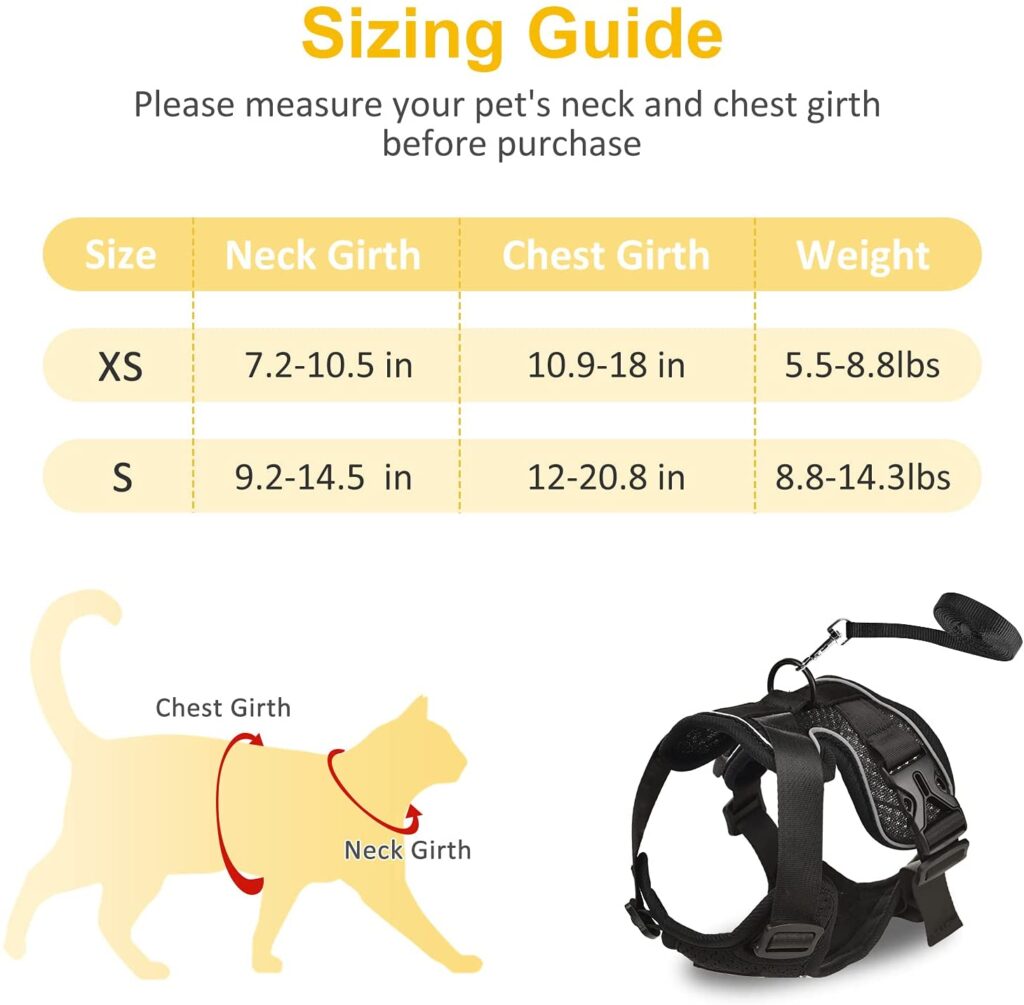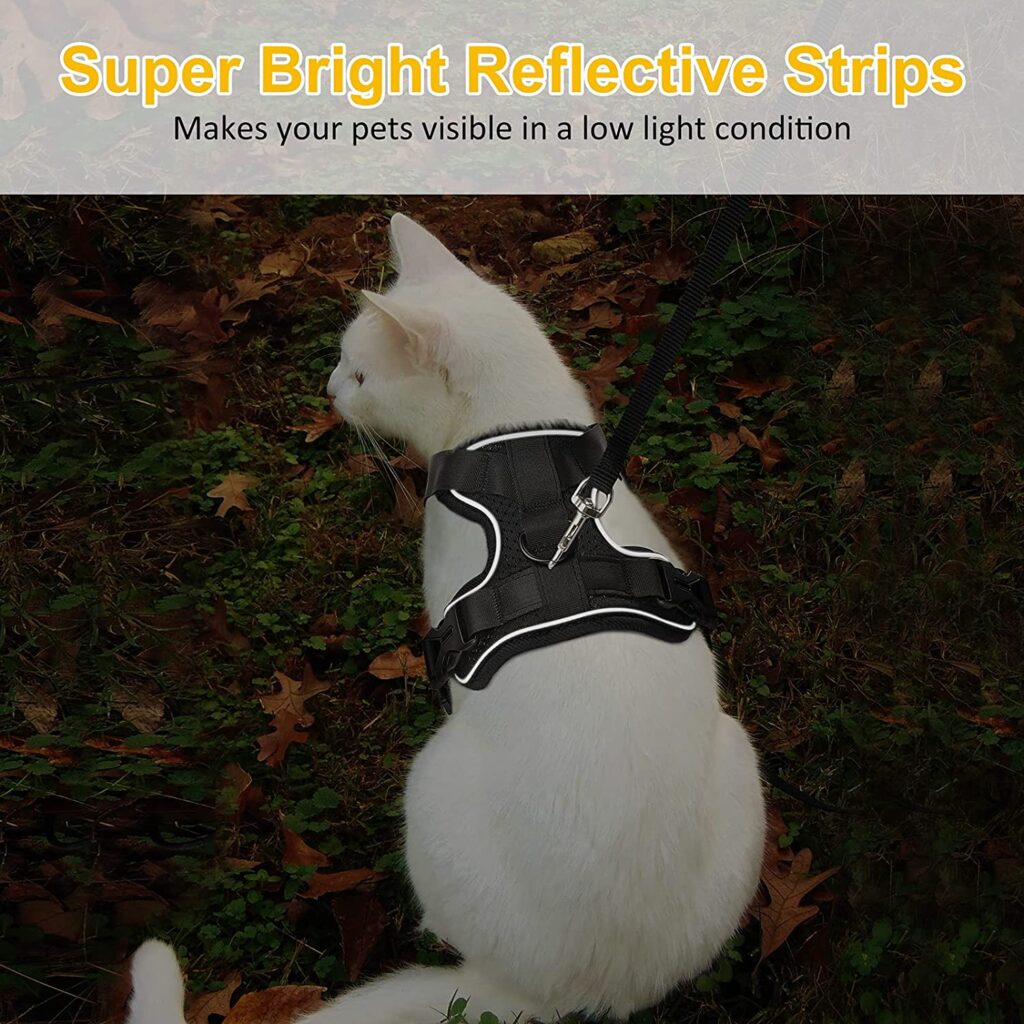 Quick snap buckles and Easy step-in design to put on the harness.
Made up of 100% Lightweight Air-Mesh fabric which makes it ultra-comfortable for your Feline.
Frequently Asked Questions