JOYO Cat Bed for Indoor Cat Double Sided Cushion Suitable for All Seasons
According to scientific research shows: Cats need to rest around 12 to 14 hours of the day. So, it's necessary to provide your pet with a bed of her own.JOYO cat bed is your good choice.

Free shipping

30-day return guaranty
Free install guide

24-hour custom service
All-season Available Design
The printed side is made of high-permeability and smooth Oxford fabric. The other side is designed with soft plush fabric.
Ultra Soft & Safe Filling
Cat bed for indoor cats uses soft high-density padding inside With fluffy raised rims around.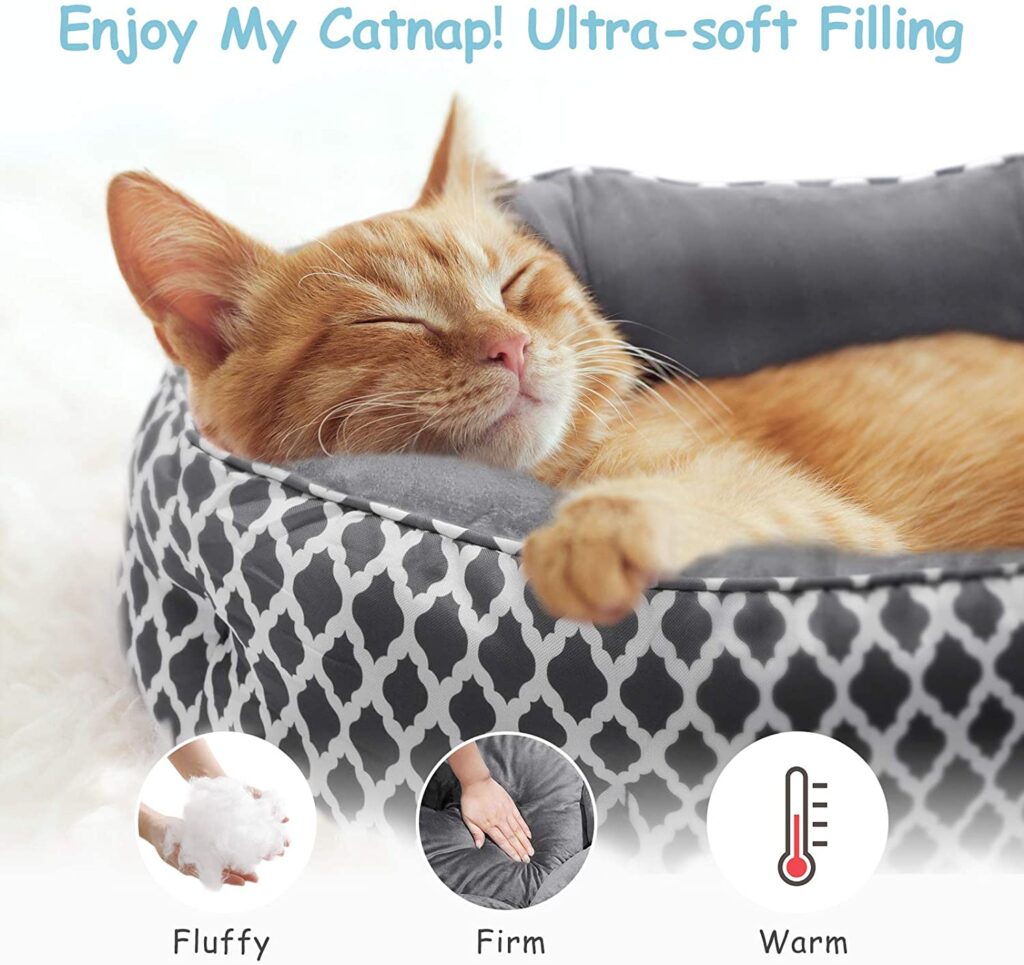 Reversible Non-slip Bottom
The bottom of the kitten bed indoor is made of sturdy Oxford fabric, which is scratch-resistant, durable, and waterproof.
The entire cat bed can be washed manually or in a washing machine. The inner cushion can be taken out and cleaned separately.
Frequently Asked Questions