JOYO Steady and Comfortable Cat Window Perch
JOYO cat window perch with 4 big suction cups can hold up to 40 lbs(18KG), and provides a good position for kittens to look outside and sleep. The sturdy and compact components can be installed in minutes, even by novices, without additional tools.

Free shipping

30-day return guaranty
Free install guide

24-hour custom service
How to Install the Cat Window Perch?
First of all, check if the two ends of the stent could be attached to a flat surface well or not, any corner curls, please adjust it before installation.
Soaking and Soften the suction cups: SOAKING the suction cups in warm water (30-50°C) for 3-5 minutes to warm up and soften them.
Clean the glass window and the suction cups to make sure it's free of dirt.
Install suction cups to the perch plate hole and leave some space while you install the two suction cups.
Insert the metal stent and install the other two suction cups to the metal stent as before.
Install the cat window perch on the glass window to finish the assembly.
Safe and stable cat hammock
JOYO uses the metal bracket, which can bear a maximum load of 40 lbs.to ensure the safety of your cats and increase the fun of your cats.
Soft and breathable carpet cloth material, so that your cats can freely and comfortably lie on it to look outside.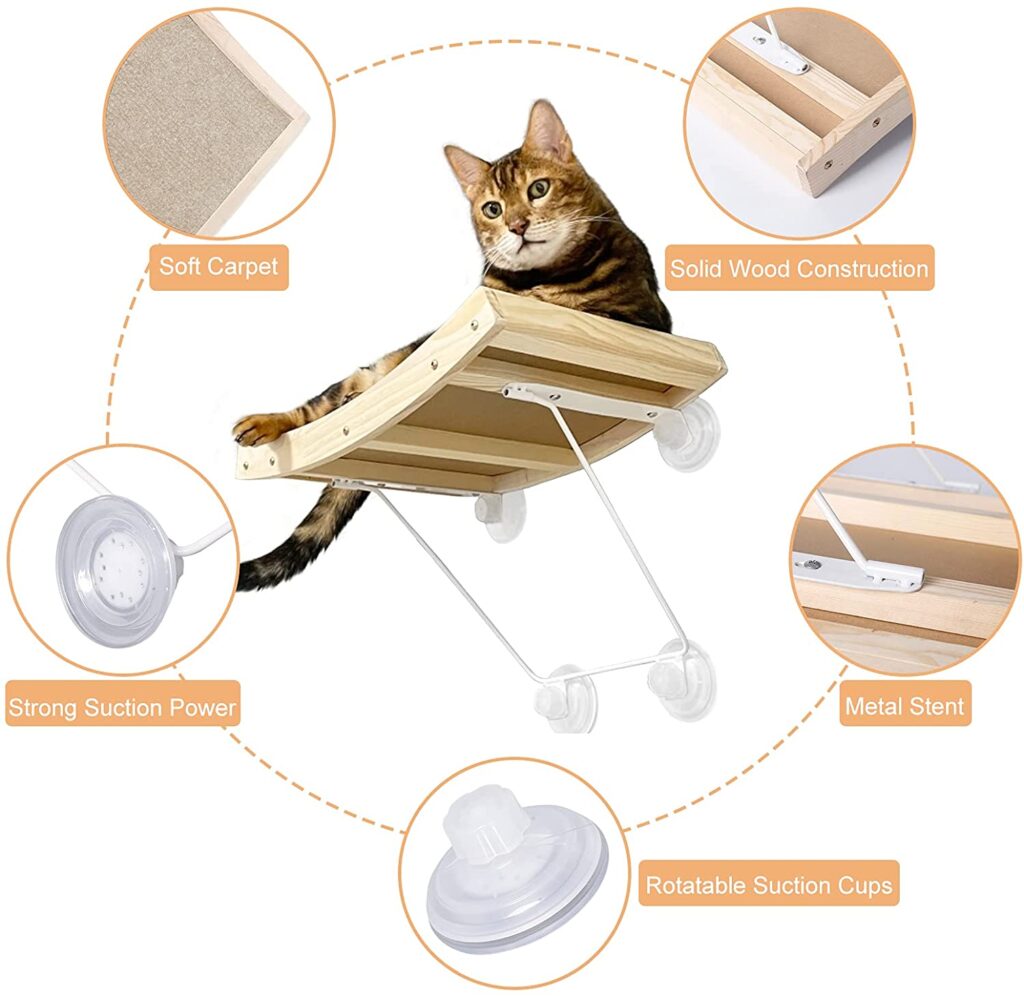 360° Sunbath Window Perch
JOYO cat window perch provides a safe 360° view to enjoy the sunshine for your cats.
JOYO cat window perch can make your cats enjoy the view outside window or just sleep under the sun.
Frequently Asked Questions
If you do not see the instructions you are looking for or need further assistance, please contact our customer service:support@CatRomance.com.